Whitby Watch Co. is a Canadian based company creating watches honouring significant Canadian events. They celebrate Canadian history and offer consumers the opportunity to wear a little reminder of the great achievements this country has to be proud of.
Whitby Watch Co. enlisted the help of Wing Studios to build an image library that would elevate buying desire, set the tone of a luxury product and speak to the story behind each product line. In this particular case, remembering the Canadian spy that influenced Ian Fleming's James Bond character.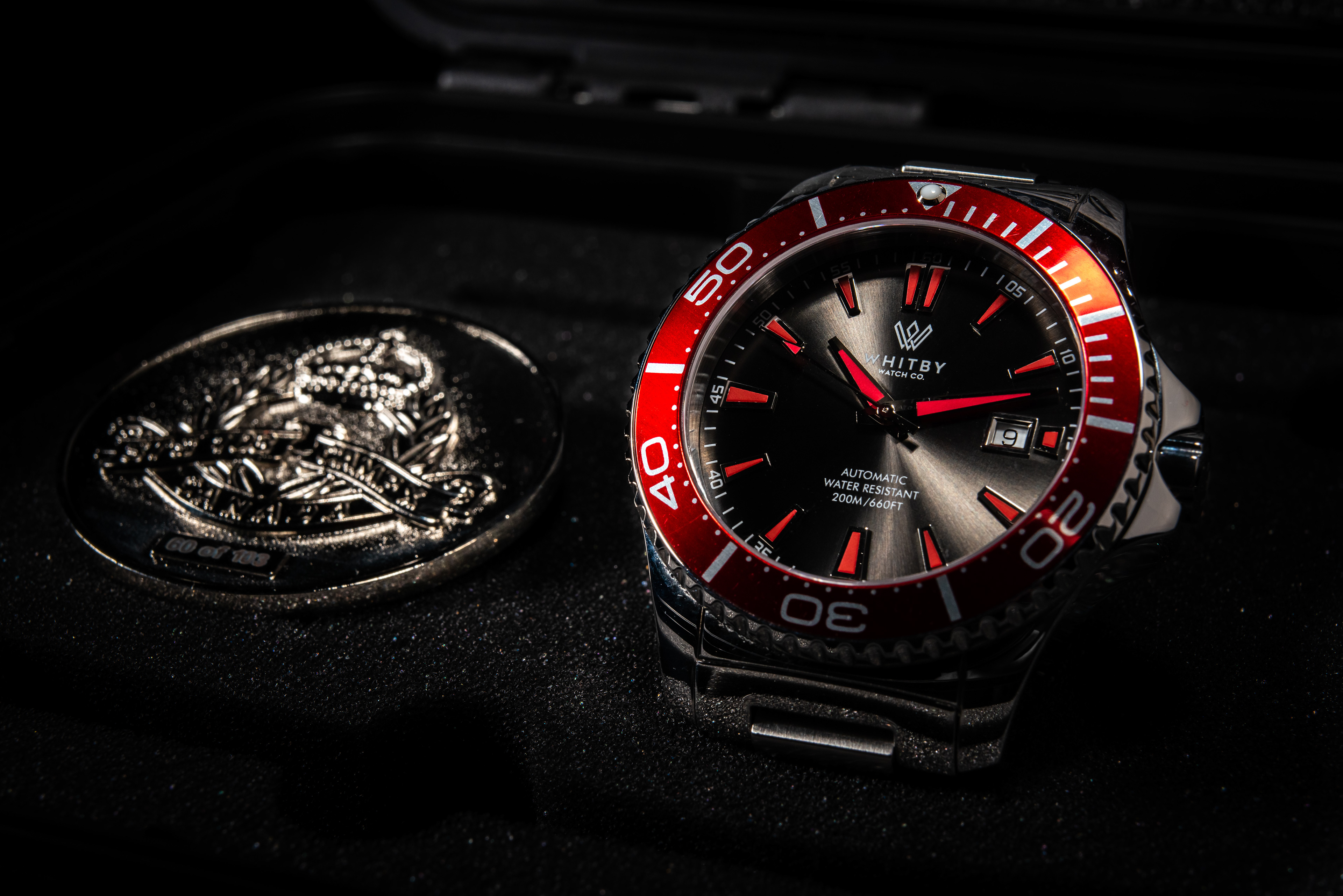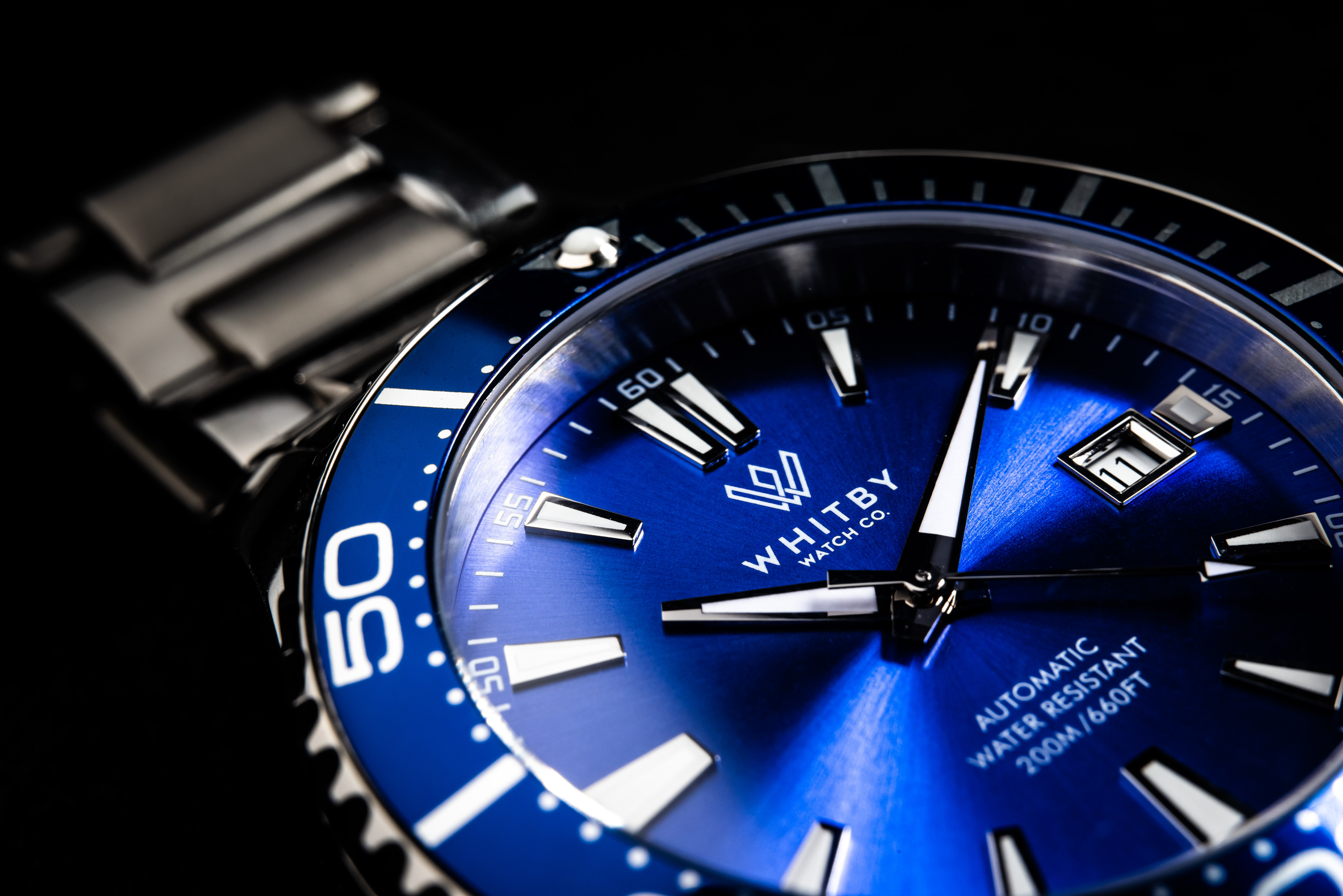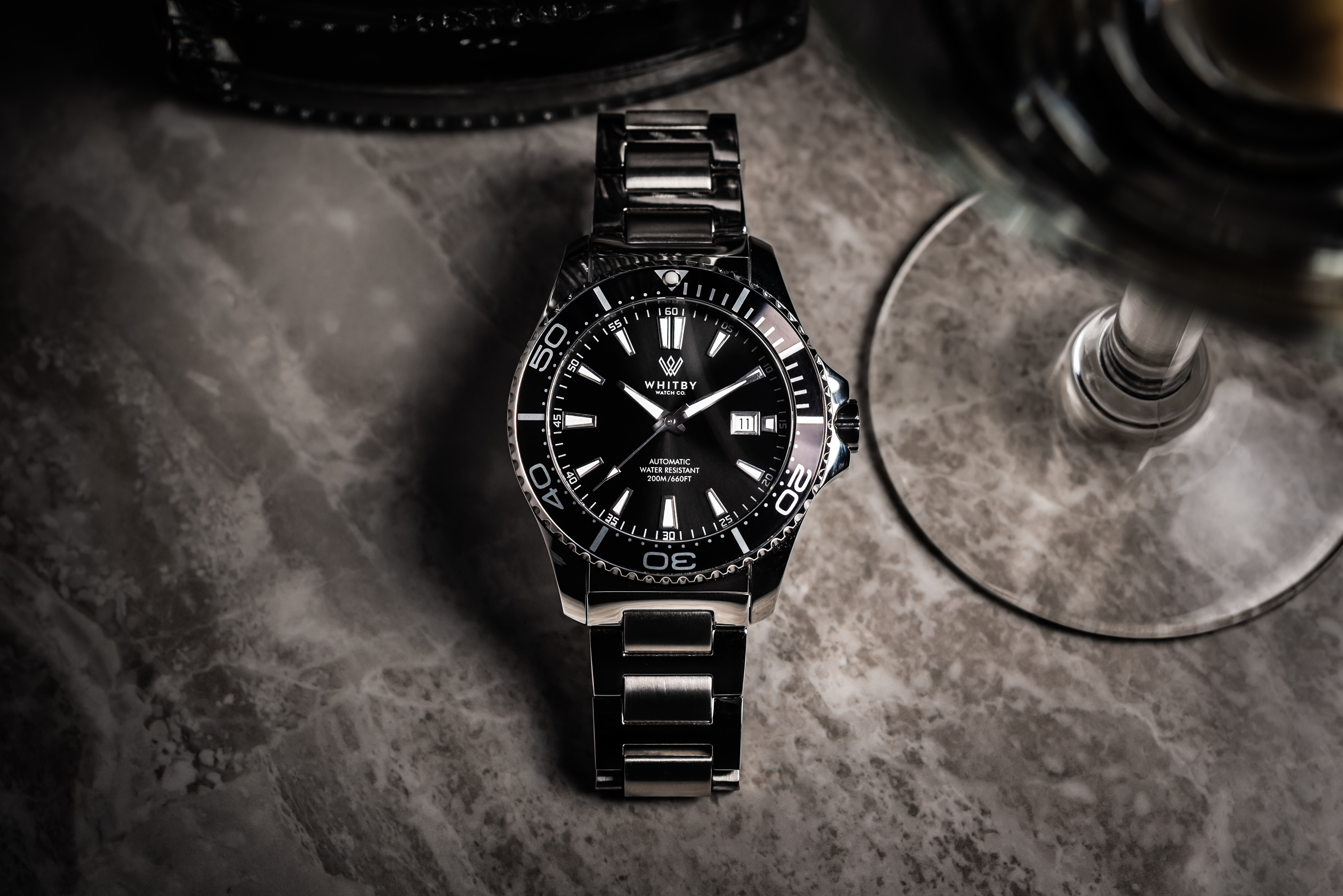 With the iconic James Bond character in mind we knew this project was going to take on a dark and mysterious tone with an expected style of class, Luxury and elegance while clearly highlighting the build quality and pristine level of finish that you can expect from a high-end watch manufacturer. 
Using tight, well lit macro shots the level of finish is clear to see. Paired with props such as the ballistic Nanuk 904 case that the watch is shipped in it's easy to imagine this being a watch that James Bond would wear. Featuring the iconic martini, we maintain the story behind the product while illustrating a sophistication and elegance highly targeted to the high-end watch community.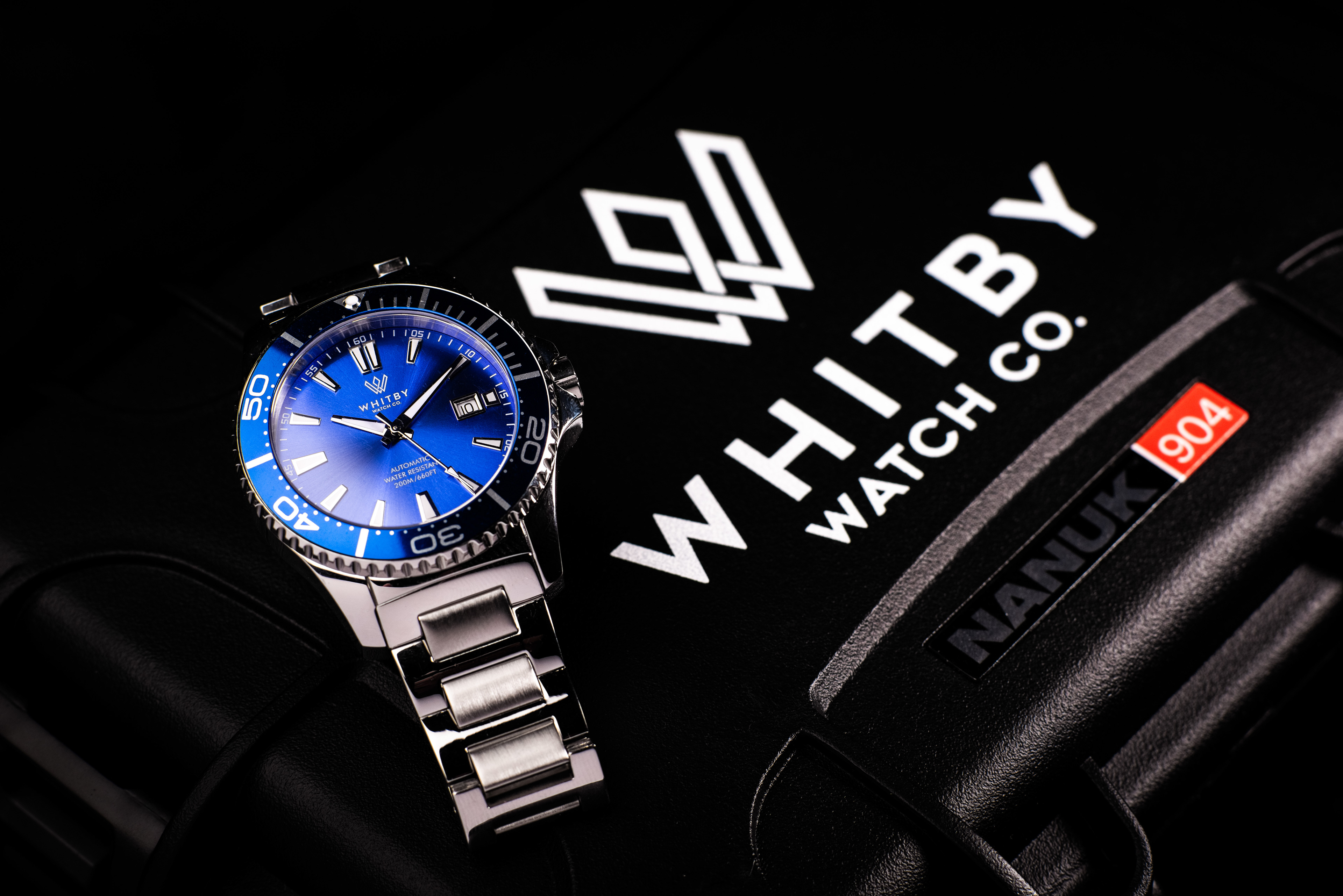 With these images making their way through social media Whitby Watch Co. is building a strong following and a really amazing name for themselves! The product photography has helped portray that this company means business and is looking to find its place in the ever growing watch community.