Spearhead Brewing Company
Spearhead is a brewing company based in Ontario that pushes boundaries and is never afraid to try something new. 
The Mojito Radler from Spearhead is a light summer brew with notes of lime that mingle with hints of mint making it perfect for those hot summer evenings. The challenge for this project was to create a light summer setting in studio that speaks to the nature of this delicious beer.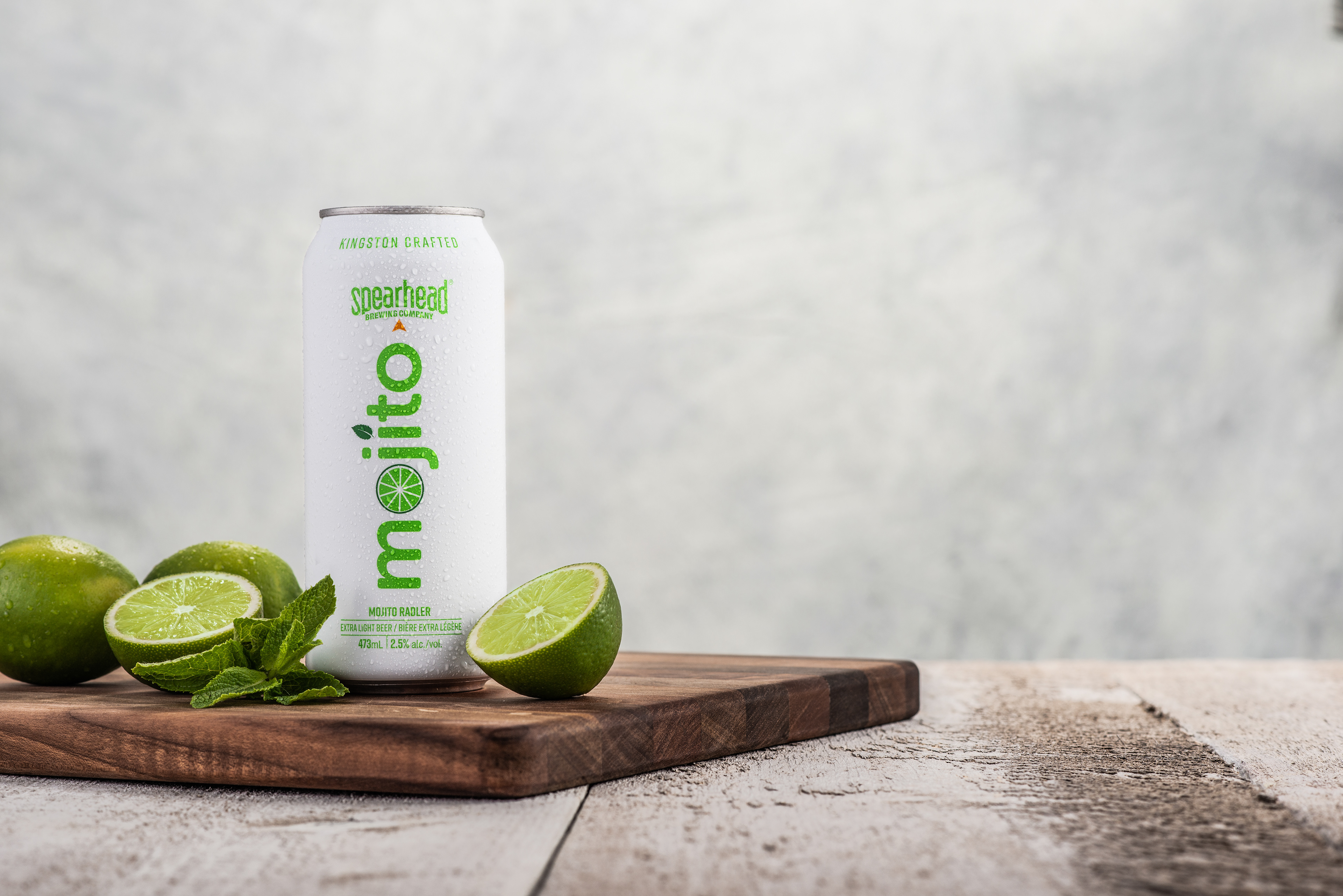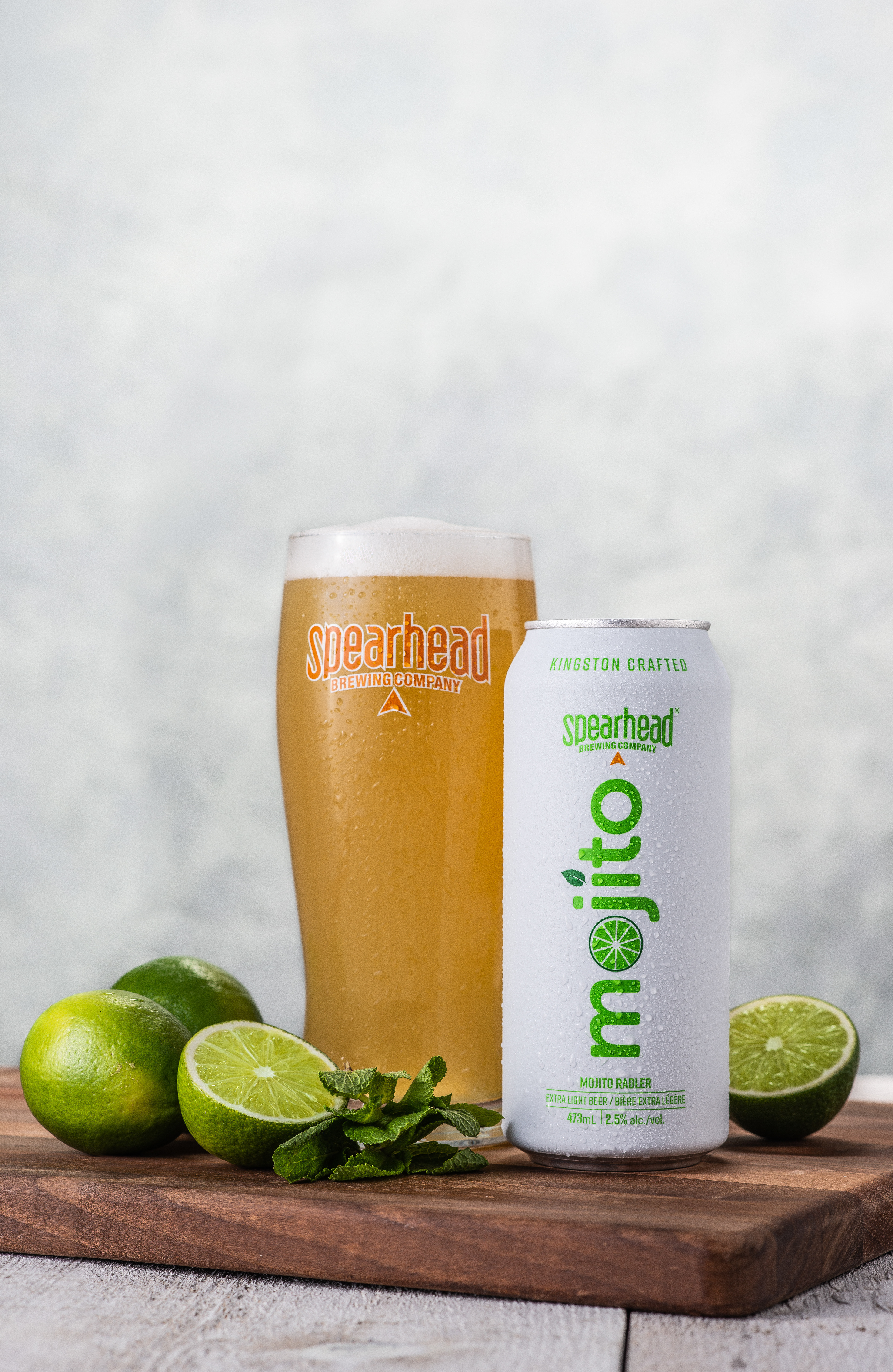 To achieve soft summer vibes in studio it's critical to get the lighting right and using big modifiers to create bright soft light and avoid harsh shadows. The staging has to be something easy enough to build in studio but something that could just as easily be on a summer patio. 
With large scrims the light was soft and reminiscent of an outdoor setting giving the desired look and feel. Staging the scene with barn-board planks gives a light rustic atmosphere that could be a harvest table on any patio. The integration of the cutting board adds an element of homey familiarity while acting as a stage for the product and building contrast within the image helping to separate the product from the foreground.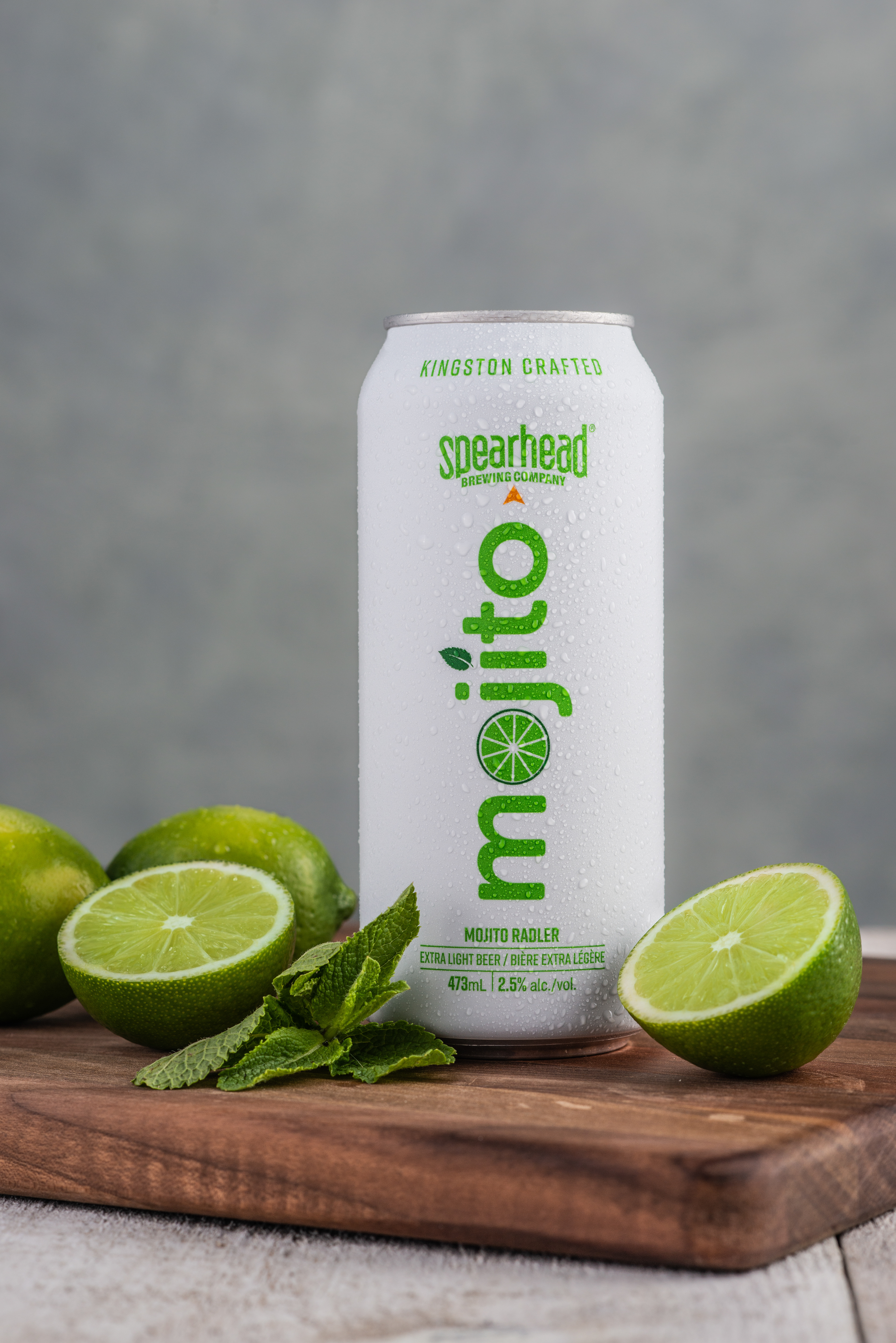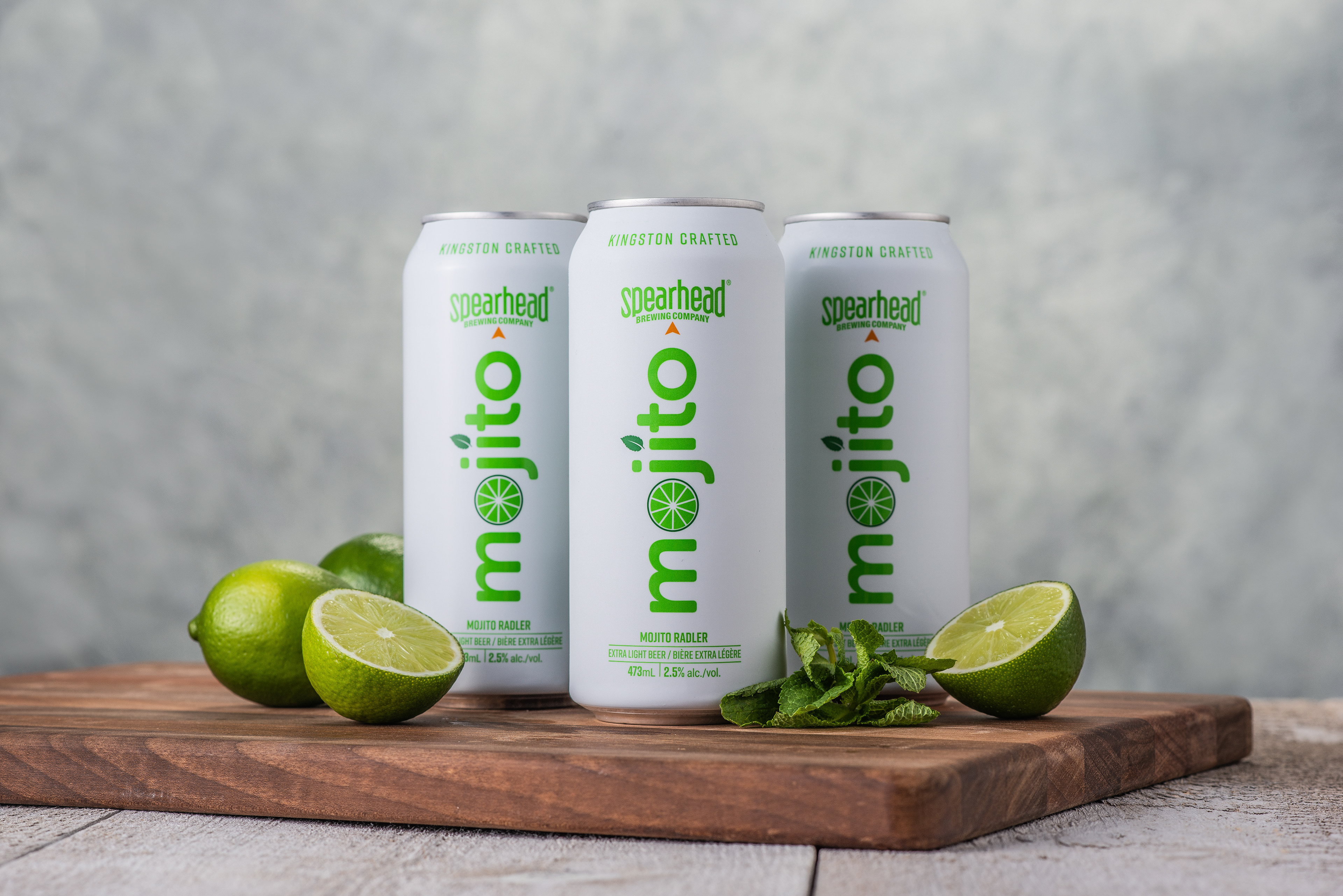 The Images were very well received by both client and customers, generating buzz around the product and encouraging viewers to want to try the product showing engagement such as "we need to try this", "looks delicious!" and "this looks amazing".